MY MODEL BODY® makes health & fitness fun! When it comes to exercise, make it a game.
The numerous physical activities and timing patterns within the MY MODEL BODY® Exercise Game will keep your workouts fresh and provide great health benefits. The game cards are divided into four categories: Cardio - Core - Skills - Stretches. In total, there are 80 dynamic exercises with motivational messages and specific time limits that will be sure to build your confidence, advance your level of fitness and keep you inspired!
Find it.
Keep it.

Love it.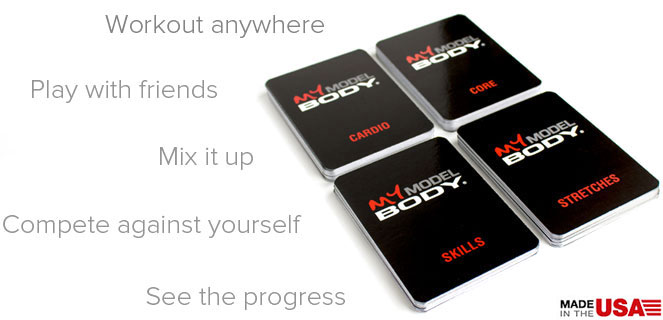 ---
Empowerment through confidence.
We all have our own model body. It's a body that empowers us when we look and feel our best. Being the best version of ourselves will allow us to unlock our full potential and ultimately help us to succeed beyond what we thought was possible. The Game Overview booklet that is included provides everything you need in order to reach your personal goals. All 80 exercises are explained with multiple photos on four posters. There are even Demonstration Videos on this website in case you have questions on proper form or want clarity on other aspects of the program.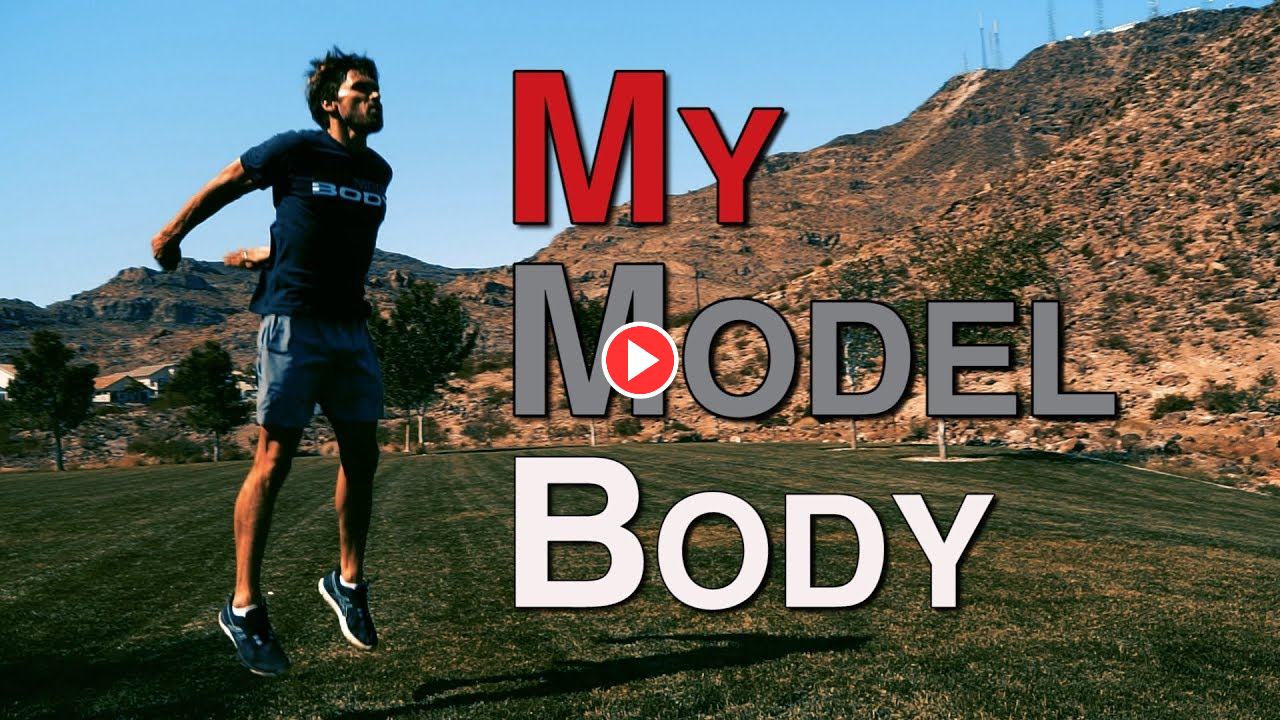 ---

---
The ultimate exercise program for your mind and body.
Your mind is the most important muscle in your body. You need guidance and encouragement to get real results. The focus is on high intensity, low duration exercises with cues being motivational messages. It's a progression plan that builds your self-esteem as you train using your bodyweight. What's even better? This exercise game is portable. Workout at the beach, park, hotel or in your backyard. The mixture of cardiovascular endurance, strength training and stretching exercises will get you mentally and physically fit.
---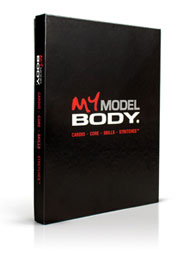 It's original.
The MY MODEL BODY® Exercise Game is the first game of its kind that allows you to play and earn points based off your test performance. Grade levels are given once those points are added up. It's human nature to want to improve and compete, so you constantly want to do better every time you play. The goal is to earn more points to beat your previous high score. You become motivated from DAY ONE and look forward to playing week after week to watch your grades improve. The proven formula helps prevent boredom and plateaus while continuing to enhance your overall fitness.
---
FREE bonus gifts
When purchasing the MY MODEL BODY® Exercise Game, you will get the MY MODEL BODY® Wellness Packet at no additional charge. You will also get a FREE download of the MY MODEL BODY® Timer App. Learn more about these FREE bonus gifts.