Bonus Gifts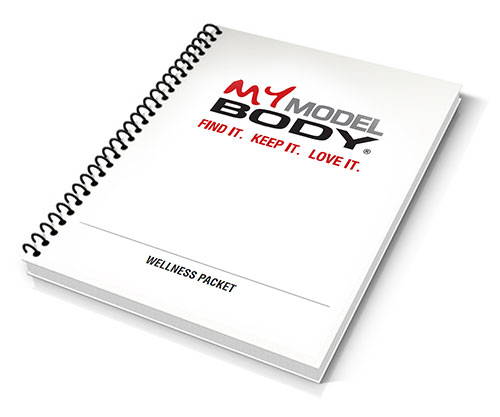 The MY MODEL BODY® Wellness Packet is an essential tool for anyone looking to gain personal training knowledge. Jeff Monroe answers over 75 questions related to nutrition and exercise. The packet is ideal for individuals who finally want to get health facts instead of marketing hype. The useful information will help lay the foundation toward well-being success. Jeff gives nutritional insight, training tips and heartfelt advice to not only help start your new lifestyle, but to stick with it forever. And the best part is, the Wellness Packet comes at no additional charge. It's included as a FREE bonus gift when purchasing the MY MODEL BODY® Exercise Game.
Men and women need a balanced approach to health and fitness. Exercise alone won't be enough to get the results desired. That is why Jeff feels so strongly to give the MY MODEL BODY® Wellness Packet for FREE. He doesn't want anyone to miss out on the keys to success regarding mental and physical fitness. In the end, Jeff knows what he is talking about and knows how to produce positive results that will get you where you want to be.
---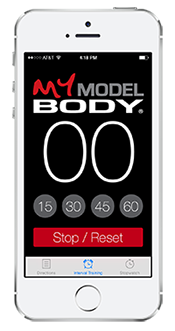 The MY MODEL BODY® Timer application was developed to help trick your body. When it comes to exercise, variety is your friend and routine is your enemy. The key is to use as many muscle fibers as possible, never letting your body get use to or adapt to any one type of movement or duration. The different physical positions and timing patterns will help keep your workouts fresh while giving you great health benefits. Cardiovascular endurance, strength training and stretching exercises in a controlled environment will allow you to look and feel your best.
The MY MODEL BODY® Timer is an awesome FREE bonus gift. Jeff developed this timing system to coordinate perfectly with his exercise game. There are 15 – 30 – 45 – 60 – second interval training patterns programmed in, as well as a stopwatch for taking both physical training tests. The easy to use application even has a whistle sound to alert you when to start and stop. So what are you waiting for? The application can be downloaded to Apple and Samsung mobile devices. Just another FREE bonus gift to get you excited about creating real results!