Supplements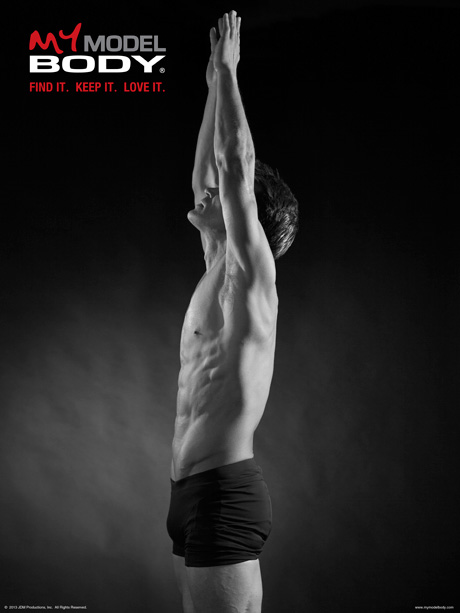 The key to looking a feeling your best is to eat clean, exercise daily and take nutritional supplements to enhance your overall health. One of the most important steps is to begin every morning with a great tasting MY MODEL BODY®protein shake for breakfast. The drink is delicious. It's also a quick and easy way to get nutrient dense calories into your system. Try having another protein shake within 30-minutes after you have completed a workout. The whey protein powder blend will help the process of repairing and building your tissue to create lean muscle mass.
You must keep your blood sugar stable throughout the day. This concept is especially important to follow when you are involved in a fitness routine. We recommend 2 protein shakes per day for men and women currently playing the MY MODEL BODY® Exercise Game. Add 1 scoop of Chocolate, along with 1 or 2 cups of cold water (our nutritional supplementation powder mixes easily in water). No blender necessary. Shake for thirty seconds or so and enjoy!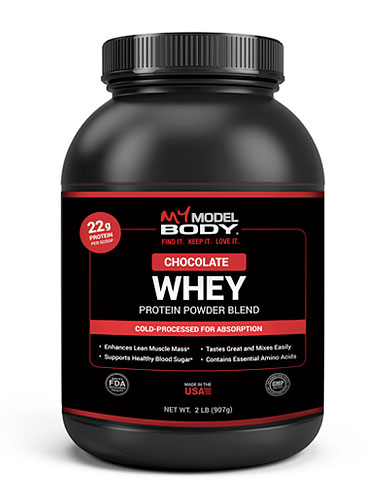 MY MODEL BODY® Protein Powder is made in the USA at an FDA registered facility. It contains no aspartame and is GMP certified. Our nutritional powder is also low in fat with 22 grams (per scoop) of fast-acting, cold-processed whey protein. Best of all, you won't believe how great it tastes!
MY MODEL BODY® Protein Powder
Chocolate
Contains: Milk, Soy
Net wt. 2lb (907g)