Downloads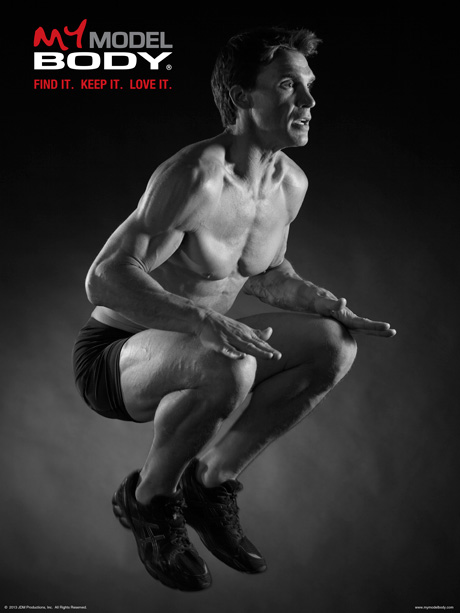 MY MODEL BODY® was created to give interested individuals the opportunity to know what Jeff Monroe does to stay in shape, both mentally and physically. Learn exactly what he has been doing for over two decades to maintain his well-being lifestyle, from detailing his exercise routines to his clean eating and drinking habits. This is a great chance to use his past and present success to help you in becoming healthier, happier and confident. So don't procrastinate, the time is now to turn your fitness aspirations into reality!
After training many clients with different body types and personalities, Jeff wants people to be proud of their bodies, no matter their shape or size. This program is about the individual and not about comparing or judging others. It's about challenging yourself to look and feel your best. Exercising daily and becoming educated through health facts instead of marketing hype. Jeff does this by strategically balancing the five components of optimum physical fitness: Cardio respiratory endurance, Muscular strength, Muscular endurance, Flexibility and Nutritional body composition. His goal is to help guide and encourage you to get in the best shape of your life, giving you the opportunity to feel proud of your own model body.
If you would like to learn how the MY MODEL BODY® program can help you, your family and company: Download PDFs here to view or print.
MY MODEL BODY® Downloads